Posts for: November, 2017
By Teague Dentistry
November 29, 2017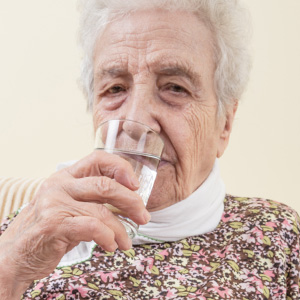 If you were asked to identify the number one mouth problem affecting dental health, what would you name? Toothaches? Poor hygiene? Jaw joint issues?
Believe it or not, the top issue among 15,000 respondents in a recent American Dental Association (ADA) survey was dry mouth. A full one-third of the respondents had experienced chronic lack of normal saliva flow; difficulty biting and tooth pain, took second and third place, respectively.
We've all experienced the discomfort of temporary dry mouth when we first wake up in the morning or after eating certain foods. But chronic dry mouth is much more serious with long-term effects on a person's teeth and gum health. This is because among its other important properties, saliva helps neutralize enamel-softening mouth acid and restores minerals to enamel after acid contact. Without sufficient saliva flow you're much more susceptible to dental disease.
While there are several causes for dry mouth, perhaps the most common is as a side effect to at least five hundred known medications. Because older people tend to take more medications than other age groups, dry mouth is an acute problem among people over 60 (a major factor for why dry mouth took the survey's top health problem spot).
You can help ease dry mouth from medications by first asking your doctor about switching to alternative medications that don't affect saliva production. If not, be sure to drink more water during the day and especially when you take your oral medication (a few sips before and after).
You can help your dry mouth symptoms from any cause by drinking more water, limiting your consumption of alcohol or caffeine, and avoiding tobacco products. You can also use substances that stimulate saliva flow—a common one is xylitol, an alcohol-based sugar that's used as a sweetener in certain gums and candies. Not only does xylitol boost saliva flow it also inhibits the growth of bacteria and thus decreases your risk of disease.
And speaking of reducing bacteria and their effects, don't neglect daily brushing and flossing. These habits, along with regular dental cleanings and checkups, will benefit you just as much as your efforts to reduce dry mouth in avoiding dental disease.
If you would like more information on treating common problems with teeth and gums, please contact us or schedule an appointment for a consultation.
By Teague Dentistry
November 14, 2017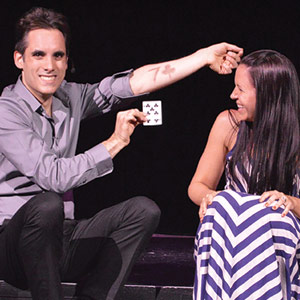 Magician Michael Grandinetti mystifies and astonishes audiences with his sleight of hand and mastery of illusion. But when he initially steps onto the stage, it's his smile that grabs the attention. "The first thing… that an audience notices is your smile; it's what really connects you as a person to them," Michael told an interviewer.
He attributes his audience-pleasing smile to several years of orthodontic treatment as a teenager to straighten misaligned teeth, plus a lifetime of good oral care. "I'm so thankful that I did it," he said about wearing orthodontic braces. "It was so beneficial. And… looking at the path I've chosen, it was life-changing."
Orthodontics — the dental subspecialty focused on treating malocclusions (literally "bad bites") — can indeed make life-changing improvements. Properly positioned teeth are integral to the aesthetics of any smile, and a smile that's pleasing to look at boosts confidence and self-esteem and makes a terrific first impression. Studies have even linked having an attractive smile with greater professional success.
There can also be functional benefits such as improved biting/chewing and speech, and reduced strain on jaw muscles and joints. Additionally, well-aligned teeth are easier to clean and less likely to trap food particles that can lead to decay.
The Science Behind the Magic
There are more options than ever for correcting bites, but all capitalize on the fact that teeth are suspended in individual jawbone sockets by elastic periodontal ligaments that enable them to move. Orthodontic appliances (commonly called braces or clear aligners) place light, controlled forces on teeth in a calculated fashion to move them into their new desired alignment.
The "gold standard" in orthodontic treatment remains the orthodontic band for posterior (back) teeth and the bonded bracket for front teeth. Thin, flexible wires threaded through the brackets create the light forces needed for repositioning. Traditionally the brackets have been made of metal, but for those concerned about the aesthetics, they can also be made out of a clear material. Lingual braces, which are bonded to the back of teeth instead of the front, are another less visible option. The most discrete appliance is the removable clear aligner, which consists of a progression of custom-made clear trays that reposition teeth incrementally.
How's that for a disappearing act?!
If you would like more information about orthodontic treatment please contact us or schedule an appointment for a consultation. You can also learn more about the subject by reading the Dear Doctor magazine article "The Magic of Orthodontics."