Posts for: April, 2018
By Teague Dentistry
April 24, 2018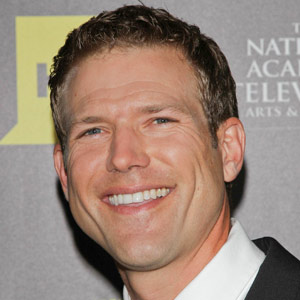 Are bleeding gums something you should be concerned about? Dear Doctor magazine recently posed that question to Dr. Travis Stork, an emergency room physician and host of the syndicated TV show The Doctors. He answered with two questions of his own: "If you started bleeding from your eyeball, would you seek medical attention?" Needless to say, most everyone would. "So," he asked, "why is it that when we bleed all the time when we floss that we think it's no big deal?" As it turns out, that's an excellent question — and one that's often misunderstood.
First of all, let's clarify what we mean by "bleeding all the time." As many as 90 percent of people occasionally experience bleeding gums when they clean their teeth — particularly if they don't do it often, or are just starting a flossing routine. But if your gums bleed regularly when you brush or floss, it almost certainly means there's a problem. Many think bleeding gums is a sign they are brushing too hard; this is possible, but unlikely. It's much more probable that irritated and bleeding gums are a sign of periodontal (gum) disease.
How common is this malady? According to the U.S. Centers for Disease Control, nearly half of all  Americans over age 30 have mild, moderate or severe gum disease — and that number increases to 70.1 percent for those over 65! Periodontal disease can occur when a bacteria-rich biofilm in the mouth (also called plaque) is allowed to build up on tooth and gum surfaces. Plaque causes the gums to become inflamed, as the immune system responds to the bacteria. Eventually, this can cause gum tissue to pull away from the teeth, forming bacteria-filled "pockets" under the gum surface. If left untreated, it can lead to more serious infection, and even tooth loss.
What should you do if your gums bleed regularly when brushing or flossing? The first step is to come in for a thorough examination. In combination with a regular oral exam (and possibly x-rays or other diagnostic tests), a simple (and painless) instrument called a periodontal probe can be used to determine how far any periodontal disease may have progressed. Armed with this information, we can determine the most effective way to fight the battle against gum disease.
Above all, don't wait too long to come in for an exam! As Dr. Stork notes, bleeding gums are "a sign that things aren't quite right." Â If you would like more information about bleeding gums, please contact us or schedule an appointment. You can read more in the Dear Doctor magazine article "Bleeding Gums." You can read the entire interview with Dr. Travis Stork in Dear Doctor magazine.
By Teague Dentistry
April 14, 2018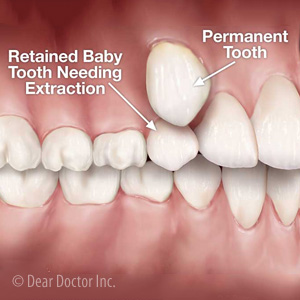 The primary goal of dental care is to preserve teeth. But there are circumstances in which removing a tooth, even a relatively healthy one, could prove best in the long run.
A malocclusion (poor bite) related to crowding might fit such a circumstance. Crowding occurs when the size of the jaw is too small for the teeth coming in. With not enough space, some teeth could erupt out of their proper positions. Removing certain teeth frees up space to eventually allow braces or other orthodontic devices to re-align the teeth.
The teeth most frequently removed are the first bicuspids, located between the cuspid (the "eyeteeth" directly under the eyes) and the back teeth, and the second premolar. Removing these won't normally affect appearance or functionality once orthodontic or cosmetic treatments are complete.
Because of the mechanics of jaw development it might be necessary to perform these extractions several years before orthodontic treatment. This could create another potential problem: the time lag could adversely affect bone health.
This is because bone, as living tissue, has a life cycle with cells forming, functioning and then dissolving, and new cells taking their place. When teeth are chewing or in contact with each other they generate force that travels through the tooth roots to the bone and stimulates cell growth at a healthy replacement rate.
But when a tooth is missing, so is this stimulation. This slows the replacement rate and eventually leads to decreased bone volume. Too much bone loss could create obstacles for orthodontic treatment or a future dental implant.
To avoid this, the dentist will often place a bone graft with processed bone mineral within the empty tooth socket right after extraction. The graft serves as a scaffold for bone cells to grow upon. The graft (plus any other added growth boosters) can help maintain a healthy level of bone volume to facilitate future orthodontic or restorative treatments.
Since targeted extraction for orthodontics is time-sensitive, you should have your child's bite evaluated by an orthodontist by age 7 to see if any action is necessary. The earlier a malocclusion is detected, the more likely a more attractive and healthy smile will be the ultimate outcome.
If you would like more information on correcting poor bites, please contact us or schedule an appointment for a consultation. You can also learn more about this topic by reading the Dear Doctor magazine article "Tooth Removal for Orthodontic Reasons."