Posts for: May, 2017
By Teague Dentistry
May 17, 2017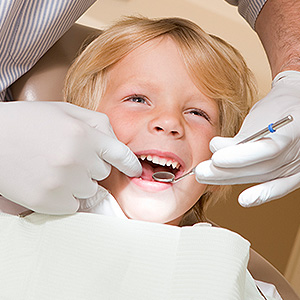 To get your child on the right track for lifelong dental health we recommend you begin their dental visits around their first birthday. You can certainly visit your family dentist, especially if you and your family feel comfortable with them. But you also might want to consider a pediatric dentist for your child's dental needs.
What's the difference between a family dentist and a pediatric dentist? Both offer the same kind of prevention and treatment services like cleanings, fluoride applications or fillings. But like their counterparts in medicine — the family practice physician and pediatrician — the family dentist sees patients of all ages; the pediatric dentist specializes in care for children and teens only.
In this regard, pediatric dentists undergo additional training to address dental issues specifically involving children. Furthermore, their practices are geared toward children, from toys and child-sized chairs in the waiting room to "kid-friendly" exam rooms decorated to appeal to children.
While your family dentist could certainly do the same, pediatric dentists are also skilled in reducing the anxiety level that's natural for children visiting the dental office. This can be especially helpful if you have a special needs child with behavioral or developmental disorders like autism or ADHD. A pediatric dentist's soothing manner and the calm, happy environment of the office can go a long way in minimizing any related anxiety issues.
Your child may have other needs related to their oral health that could benefit from a pediatric dentist. Some children have a very aggressive form of dental caries disease (tooth decay) called early childhood caries (ECC).  If not treated promptly, many of their teeth can become severely decayed and prematurely lost, leading to possible bite problems later in life. Pediatric dentists are well-suited to treat ECC and to recognize other developmental issues.
Again, there's certainly nothing wrong with taking your child to your family dentist, especially if a long-term relationship is important to you (your child will eventually "age out" with a pediatric dentist and no longer see them). It's best to weigh this and other factors such as your child's emotional, physical and dental needs before making a decision.
If you would like more information on pediatric dentistry, please contact us or schedule an appointment for a consultation.
By Teague Dentistry
May 02, 2017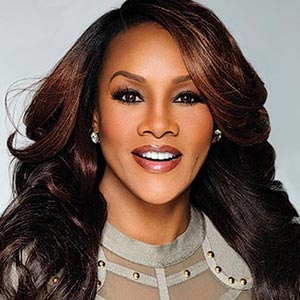 What's an actor's most important feature? According to Vivica A. Fox, whose most recent big-screen role was in Independence Day: Resurgence, it's what you see right up front.
"On screen, your smile and your eyes are the most inviting things that bring the audience in" she said. "Especially if you play the hot chick."
But like lots of people, Vivica reached a point where she felt her smile needed a little help in order to look its best. That's when she turned to a popular cosmetic dental treatment.
"I got veneers years ago," Ms. Fox told Dear Doctor magazine in a recent interview, "just because I had some gapping that probably only I noticed."
What exactly are dental veneers? Essentially, they are thin shells of lustrous porcelain that are permanently attached to the front surfaces of the teeth. Tough, lifelike and stain-resistant, they can cover up a number of defects in your smile — including stains, chips, cracks, and even minor spacing irregularities like the ones Vivica had.
Veneers have become the treatment of choice for Hollywood celebs — and lots of regular folks too — for many reasons. Unlike some treatments that can take many months, it takes just a few appointments to have veneers placed on your teeth. Because they are custom made just for you, they allow you to decide how bright you want your smile to be: anywhere from a natural pearly hue to a brilliant "Hollywood white." Best of all, they are easy to maintain, and can last for many years with only routine care.
To place traditional veneers, it's necessary to prepare the tooth by removing a small amount (a millimeter or two) of its enamel surface. This keeps it from feeling too big — but it also means the treatment can't be reversed, so once you get veneers, you'll always have them. In certain situations, "no-prep" or minimal-prep veneers, which require little or no removal of tooth enamel, may be an option for some people.
Veneers aren't the only way to create a better smile: Teeth whitening, crowns or orthodontic work may also be an alternative. But for many, veneers are the preferred option. What does Vivica think of hers?
"I love my veneers!" she declared, noting that they have held up well for over a decade.
For more information about veneers, please contact us or schedule an appointment for a consultation.